Autumn 2017 Pastoral Letter from the Superintendent
Circuit Webteam:
September 2017
Autumn 2017 Pastoral Letter from the Superintendent
Dear Friends
Woolaston Methodist Church, a chapel at the southern end of the Forest of Dean, has just celebrated their 150th Anniversary with a wonderful flower festival, which also marked the achievement of updating their premises so as to serve and connect better with their community. Their chapel started perhaps, like many, with a group of local folk inspired by neighbouring or travelling Methodists and their preachers to gather in fellowship, initially in a house, before five members bought some land for £3 18s. On this land in 1867 the chapel was built at a cost of £98 6s, being mostly borrowed money that needed to be paid back at the rate of £3 10s pa. Given the prevailing impetus for mission, the investment and risk paid off, for by the 1890s the chapel had become too small, with by then more than a 100 people were attending on Sunday evenings. They were served by preachers who spent their Sunday hours travelling long distances on foot in order to take the Sunday services within their local Circuit (perhaps putting into context our complaints at times about the distances involved in our present Circuit!).
Consequently, more land was bought and stones laid for an extension on May 8th, 1893. The Dean Forest Mercury reported that people gathered at 3 o'clock, for "a most earnest and practical address by Revd R Lush of Pillowell" (hopefully all our preaching is still "earnest and practical"!). Then, "about 150 sat down to a most enjoyable tea provided in the meadow adjoining the chapel, and this was followed by a most enthusiastic open — air meeting, which upwards of 250 persons attended. A report of the day's proceedings was read by the indefatigable treasurer, Mr C.A. Higgs." It seems that then, as now, we always needed 'indefatigable treasurers', and indeed all who help to steward and maintain our churches!
It can be appropriate and inspiring sometimes to revisit and celebrate our past, and to celebrate the achievements of the present, even in the midst of the challenges we face today. These challenges may be similar, or different, to those faced by our forebears, but in the end, are our challenges any greater than those experienced by our predecessors? For us, as for them, the invitation remains to trust in God, to keep on 'repenting' (turning our lives around, growing in faith and understanding, grace and goodness), and to keep on trying to learn and put into action what it is to truly love God and our neighbours, in order to reflect the love that God has for all.
As we approach and begin another Connexional year, working and living out our vision and mission, in all the details as well as in the big picture, and in the continuities as well as sometimes in the necessary changes, may we be open to discovering again and again that the God who adores us all, whom in turn we are invited to adore, is:
our faithful, unchangeable friend,
whose love is as great as his power,
and neither knows measure nor end.
(Joseph Hart, STF 67; HAP 277)
God Bless, James
You may also be interested in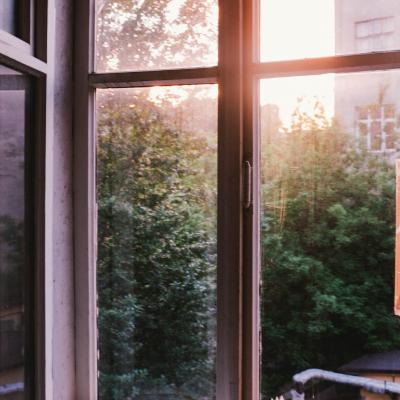 Circuit Webteam: Thu 06 Jun 11:56am
Whilst I have one more Plan to make (for the start of my successor's ministry, the Revd John Hellyer, whom I commend to you!), this will probably be my last pastoral letter. Needless to say, my time as Superintendent of the Circuit has flown! Yet I recall that my first letter referred to RS Thomas' poem 'The Bright Field', about letting God's presence catch us in the moment...
Circuit Webteam: Tue 19 Mar 12:25pm
You are welcome to join with us at any of our additional services being held during Holy WeekYou can also download and print our Holy Week ServicesChurchMaundy ThursdayGood FridayAbbeydale18.00 Holy Communion with Revd Robert Draycott14.00 Service of Reflection (Local Arrangement) Aylburton19.00 Maundy Meditation with Revd..
Circuit Webteam: Tue 19 Mar 12:20pm
Most of us will be familiar with some lines from Sebastian Temple's adaption of the Prayer of St Francis: "It is in pardoning that we are pardoned, in giving unto all that we receive, and in dying that we're born to eternal life" (STF 707). Even if we also remember that forgiveness often starts with God ("We love because he first loved us": 1 John 4.19), these lines...