Autumn Pastoral Letter from the Deputy Superintendent
Circuit Webteam:
July 2018
There are presently two Local Preachers "on trial" within our Circuit working their way through the new online Local Preachers and Worship Leaders training course: "Worship: Leading and Preaching". Long gone are the days of sitting exams to become a Local Preacher (my experience in the 1980s), or even a principal focus on essay writing, which predominated in later versions of the training course. Now Local Preachers and Worship Leaders in training compile a "portfolio" which includes both reports on services they have led, or helped to lead, but also a number of portfolio "items". These portfolio items come in many different shapes and sizes: a meditation, poem or journal entry, a sketch, prayer station or newsletter article, a video presentation, or a reflective analysis of contemporary culture (like a film, song, pop video, exhibition, artwork), etc.
The intention of the new course is that it should be accessible to many different learning styles, not just those who like writing essays! If you can think of someone within your church whom God may be calling to become a Local Preacher or Worship Leader, but who is worried about the training, then encourage them to investigate this new course. Your minister will be able to show you how to access information about the course online. There are "offline" ways of accessing the course, too.
Part of the new training course includes "Explore" sessions which are group meetings where tutors and Local Preachers/Worship Leaders discuss a particular theme. One of the themes we will be exploring in our next session is John Wesley's use of the term: the "means of grace".
Although other Christian thinkers have used this term "means of grace" it was particularly important to Wesley. God's grace was central to Wesley's theology. The saving love of God was offered to all, "unmerited and free", an act of pure grace. And yet Wesley believed that God also provided "means of grace", channels, opportunities, experiences in life through which the grace of God could be received.
Amongst these means of grace Wesley identified two principal categories, "works of piety" and "works of mercy".
Works of piety include personal prayer and devotion, participation in worship with others, receiving Holy Communion, personal and group Bible study, and sharing in Christian fellowship.
Works of mercy include meeting the needs of the poor and vulnerable, visiting the sick and the imprisoned, and financial giving.
According to Wesley, through active participation in these "works" we make ourselves open to receiving the grace of God into our lives. We do not find salvation through these "works", but they provide channels through which we can experience and accept the unconditional love of God — the grace of God.
In the Covenant Service prayer of confession we ask forgiveness for "our neglect of fellowship and the means of grace". This autumn, as we prepare to share in the words of the Covenant Service once more, let us consider how we can actively engage in "works of piety" and "works of mercy", both in our local churches and across the Circuit, and so make ourselves open to the means of grace through which we come to know the "ceaseless, unexhausted love of God, unmerited and free" (STF 438).
Rev'd Dr Simon Topping
You may also be interested in
Circuit Webteam: Wed 12 Feb 3:07pm
Pastoral Letter from the SuperintendentDear Sisters and Brothers,You may have seen the posters in your church which tell people what the core purposes of the Methodist Church are.Our CallingThe calling of the Methodist Church is to respond to the gospel of God's love in Christ and to live out its discipleship in worship and mission.It does this through:WorshipThe Church...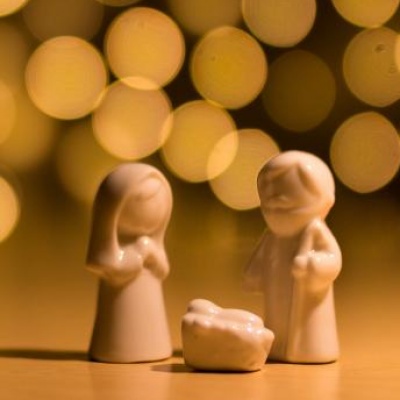 Circuit Webteam: Thu 19 Dec 11:20am
You are warmly invited to share in the Christmas Services being held in our chapels throughout GloucestershireYou can also download and print our Christmas ServicesChurchChristmas EveChristmas DayAbbeydale18.00 Carol Service with Revd Peter Clarkson10.00 All Age Worship with Revd Peter Clarkson 23.30 Holy Communion with Revd Peter..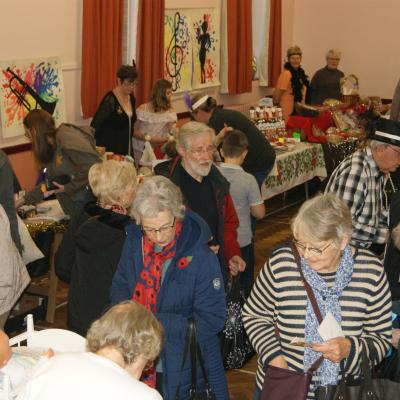 Circuit Webteam: Sat 09 Nov 9:00am
Despite near freezing temperatures and torrential rain, the local community turned out in their hundreds to help Lonsdale Road Methodist Church in Gloucester raise well over £1500 during their two hour annual Autumn Fayre.Wood-craft, cakes, baskets full of produce and gifts, mouthwatering bacon butties, books, toys and games, an auction of meat, and a host of competitions were just some...