Circuit Webteam:
June 2017
Sunday 4 June saw the inaugural Big Pentecost BBQ at St John's Northgate Methodist Church.
Starting with a bright and sunny morning, it soon clouded over and the dreaded rain began. Not to be stopped Revd John Kime put on his apron and started the barbeque's. A variety of burgers, hot dogs, chicken, veggie kebabs and burgers were served to over 50 people who also enjoyed salads and many delicious desserts as well as a few hours of wonderful conversation and worship. This event was supported by members from St John's Northgate Methodist Church, Barton Street Methodist Church, St James and Christchurch, Kingfisher Church in Tredworth and St Mary de Lode Church.
At the end of the event many people were heard to exclaim what a grand occasion this had been.
You may also be interested in
Circuit Webteam: Thu 20 Dec 1:22pm
Dear All,I heard in the last few days of a situation that presented a special set of needs, and it called for someone to go and serve. No one — it seemed — could be found, and time was spent in prayer and reflection. Out of that, the particular gift that was required for the situation was identified, and an individual who potentially possessed it. For the individual, it would mean moving to...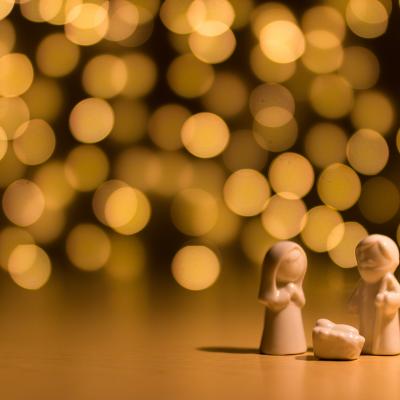 Circuit Webteam: Thu 20 Dec 10:55am
You are warmly invited to share in the Christmas Services being held in our chapels throughout GloucestershireYou can also download and print our Christmas Services ChurchChristmas EveChristmas DayAbbeydale18.00 Carol Service with Revd Norman Whitaker10.00 All Age Worship with Frank Heggs 23.30 Holy Communion with Revd Christine..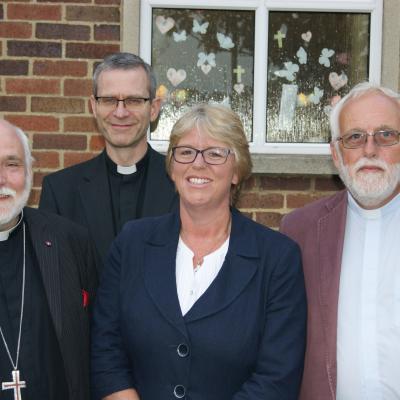 Circuit Webteam: Fri 26 Oct 1:48pm
Former lifeguard and swimming teacher Deacon Sue Peat was welcomed to Gloucestershire at a special service in Stonehouse Methodist Church on Monday 3 September.Ordained six years ago during the Plymouth Methodist Conference, Sue was greeted by District Methodist Chair Revd Dr. Jonathan Pye and County Methodist Superintendent, Revd Dr. James Tebbutt.Deacon Sue will work at churches and...