Bill Farrell celebrates 100th birthday
Circuit Webteam:
July 2018
On Friday 29th June Cheltenham resident and retired Methodist Minister the Revd William (known as Bill) Farrell celebrated his 100th birthday!
Born and brought up in Bolton, he left school in 1932 at the age of 14 and started work at Bolton Town Hall. Four years later he trained as a Methodist Local Preacher before going to Hartley Victoria Ministerial Training College in Manchester. Bill was ordained as a minister in 1949 with his first appointment at Wardle near Rochdale, then Great Harwood (Blackburn) followed by further appointments in Bingley, Huddersfield, Whaley Bridge, Alston, and finally in 1976 moving with his late wife Edna to Thirsk. Bill moved to Cheltenham upon his retirement in 1983.
Bill is a lifelong supporter of Bolton Wanderers and follows Lancashire Cricket Club. He says they chose Cheltenham to retire to because it was a central location for their widespread family of 4 children, 7 grandchildren, 13 great grandchildren and 3 great great grandchildren.
Revd Dr James Tebbutt, Gloucestershire Methodist Superintendent, said "Bill is one of those remarkable characters who is unpretentious, one of those unstated heroes who has quietly gone about his life and ministry in a non-showy way with great faithfulness, across the years. We give thanks for his presence amongst us and celebrate his 100th Birthday with deep gratitude for all he is and all that he has given".
You may also be interested in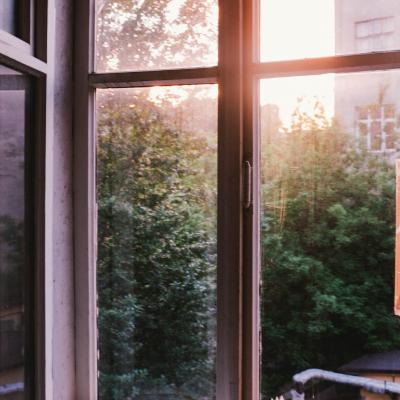 Circuit Webteam: Thu 06 Jun 11:56am
Whilst I have one more Plan to make (for the start of my successor's ministry, the Revd John Hellyer, whom I commend to you!), this will probably be my last pastoral letter. Needless to say, my time as Superintendent of the Circuit has flown! Yet I recall that my first letter referred to RS Thomas' poem 'The Bright Field', about letting God's presence catch us in the moment...
Circuit Webteam: Tue 19 Mar 12:25pm
You are welcome to join with us at any of our additional services being held during Holy WeekYou can also download and print our Holy Week ServicesChurchMaundy ThursdayGood FridayAbbeydale18.00 Holy Communion with Revd Robert Draycott14.00 Service of Reflection (Local Arrangement) Aylburton19.00 Maundy Meditation with Revd..
Circuit Webteam: Tue 19 Mar 12:20pm
Most of us will be familiar with some lines from Sebastian Temple's adaption of the Prayer of St Francis: "It is in pardoning that we are pardoned, in giving unto all that we receive, and in dying that we're born to eternal life" (STF 707). Even if we also remember that forgiveness often starts with God ("We love because he first loved us": 1 John 4.19), these lines...