Malawi Faith conversations
Circuit Webteam:
November 2017
People from the churches in Tetbury recently held four Skype-linked conversations with christians in the town of Blantyre, in Malawi, southern Africa.
"It was a fascinating time" said Noel Sharp, Minister for Tetbury Christ Church. "The internet connection was not always great, but the human connection made up for it. We prayed together. We introduced ourselves. The people from Blantyre sang to us. We in Tetbury sang to them. We read Exodus 16 and discussed God's provision of manna from heaven. We read Joel 2 about the blessings of God's spirit on the church. We said the Lord's Prayer together. In all this we began to see and feel a little of what our brothers and sisters in christ see and feel. We heard about the success of their harvest and we told them about ours. We heard about the effects of the climate change and vast wealth inequality and about Christian Aid's work with pigeon pea farmers in Malawi, who helping them to work together in farmers groups to get a better price for their produce.
We often sing the words 'I will weep when you are weeping; when you laugh I'll laugh with you; I will share your joy and sorrow till we've seen this journey through'.
In Blantyre and in Tetbury we felt a little more what this really means as christian people in the world today. We really are one Body in Christ."
You may also be interested in
Circuit Webteam: Thu 20 Dec 1:22pm
Dear All,I heard in the last few days of a situation that presented a special set of needs, and it called for someone to go and serve. No one — it seemed — could be found, and time was spent in prayer and reflection. Out of that, the particular gift that was required for the situation was identified, and an individual who potentially possessed it. For the individual, it would mean moving to...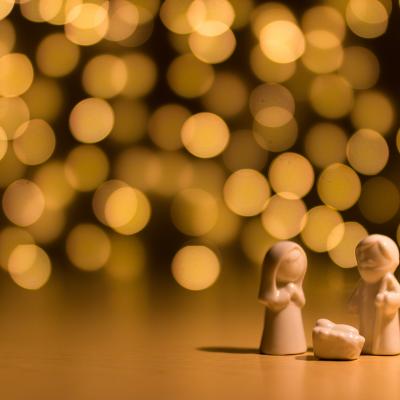 Circuit Webteam: Thu 20 Dec 10:55am
You are warmly invited to share in the Christmas Services being held in our chapels throughout GloucestershireYou can also download and print our Christmas Services ChurchChristmas EveChristmas DayAbbeydale18.00 Carol Service with Revd Norman Whitaker10.00 All Age Worship with Frank Heggs 23.30 Holy Communion with Revd Christine..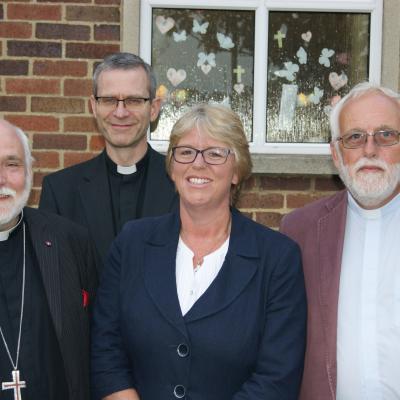 Circuit Webteam: Fri 26 Oct 1:48pm
Former lifeguard and swimming teacher Deacon Sue Peat was welcomed to Gloucestershire at a special service in Stonehouse Methodist Church on Monday 3 September.Ordained six years ago during the Plymouth Methodist Conference, Sue was greeted by District Methodist Chair Revd Dr. Jonathan Pye and County Methodist Superintendent, Revd Dr. James Tebbutt.Deacon Sue will work at churches and...