May Hill Methodists celebrate their organists 100th birthday!
Circuit Webteam:
January 2018
Born on 29th December 1917 Church organist Joyce Morse continued her 100th birthday celebrations by playing at morning worship at May Hill Methodist Church on Sunday 31st December 2017.
Revd Dr. James Tebbutt, Superintendent for the Gloucestershire Circuit, said Joyce's commitment and energy is a lesson to us all. "Joyce's story is amazing. Born toward the end of the First World War, through the great depression, into the Second World War, rationing, the marriage and coronation of Queen Elizabeth, plus the many changes and innovations we now take for granted. Incredible, it says so much about living a life of faith, and continuing to offer our particular gifts".
Joyce was born in Southgate Street Gloucester and attended Quedgeley, Linden and Blakeney Primary Schools before going onto Ribston Hall. In her teenage years during the 1930's she played the piano at Quedgeley Methodist Church and after leaving school spent 42 years teaching in Birmingham, Leicestershire and the South Wales valleys. Afterwards Joyce returned to Gloucestershire as Headteacher at Longhope Infants & Junior School.
Having been organist at Longhope Baptist Church, she also helped out at May Hill Parish Church and transferred to May Hill Methodist Chapel in the 1980's when their previous organist, Russ Green, retired. Joyce herself has no plans to retire from playing any time soon. "We have a loyal congregation and I hope to play for many more years yet. I don't feel 100. I eat plain, simple food and take each day as it comes. I count my blessings, so just keep calm and carry on! The Church is part of village life which means everyone is welcome."
Ask Joyce what her favourite Hymn is, and with razor sharp response she says, " In heavenly love abiding. Simple words...says it all".
Revd Denise Hargreaves, Minister at May Hill Methodist Church, says Joyce's contribution to worship is unrivalled. "Joyce is an amazing lady and has a heart of gold! She encourages us to sing up and keep up with the music. She has a lot of grit and determination. Some years ago when she broke her arm she couldn't wait to get back playing again. She is a complete joy and used to be a major contributor to the former Parish Church Newsletter with her Methodist stories and facts. God bless you Joyce. Many Congratulations on your 100th Birthday!"
You may also be interested in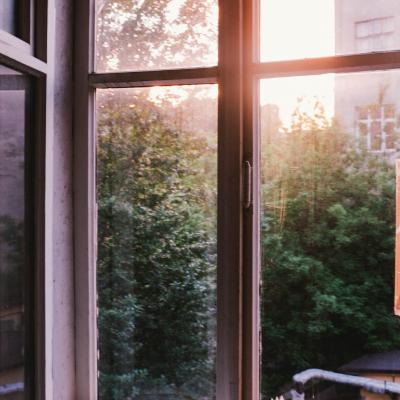 Circuit Webteam: Thu 06 Jun 11:56am
Whilst I have one more Plan to make (for the start of my successor's ministry, the Revd John Hellyer, whom I commend to you!), this will probably be my last pastoral letter. Needless to say, my time as Superintendent of the Circuit has flown! Yet I recall that my first letter referred to RS Thomas' poem 'The Bright Field', about letting God's presence catch us in the moment...
Circuit Webteam: Tue 19 Mar 12:25pm
You are welcome to join with us at any of our additional services being held during Holy WeekYou can also download and print our Holy Week ServicesChurchMaundy ThursdayGood FridayAbbeydale18.00 Holy Communion with Revd Robert Draycott14.00 Service of Reflection (Local Arrangement) Aylburton19.00 Maundy Meditation with Revd..
Circuit Webteam: Tue 19 Mar 12:20pm
Most of us will be familiar with some lines from Sebastian Temple's adaption of the Prayer of St Francis: "It is in pardoning that we are pardoned, in giving unto all that we receive, and in dying that we're born to eternal life" (STF 707). Even if we also remember that forgiveness often starts with God ("We love because he first loved us": 1 John 4.19), these lines...