Welcome Revd Dr John McNeill!
Circuit Webteam:
September 2019
Starting work on the 1st September as the new Methodist Minister for Churchdown and Quedgeley, the Revd Dr John McNeill brings a different skill set to the church's work in Gloucestershire.
Born in Glasgow and brought up in South Lanarkshire he initially trained as an archaeologist, gaining his Bachelor degree in Near Eastern Archaeology in Liverpool followed by his Masters in Archaeological Science at Southampton, during which time he spent several summers excavating prehistoric sites in the UK, France and Israel.
After working for IBM and Globespan in Glasgow, John sensed a call to full time Christian Ministry. Following training in Edinburgh Bible College and 5 years as an itinerant evangelist in the Scottish Highlands, he finally settled in Shetland where he worked for more than 3 years as a Methodist Youth worker.
His journey into full time Methodist Ministry included study at Cliff College and Wesley House Cambridge, before moving to Leeds in 2007 and then Ordination at the Methodist Conference in 2009 at Wolverhampton. Three years later he moved back to Scotland, serving in Aberdeen, much of the time from 2013 as Superintendent Minister.
John says coming to Gloucestershire will be a new learning curve. "I look forward to learning more about Rugby Union so a visit to Kingsholm would be a great place to start. During my visit earlier this year I met many people there who made me feel at home immediately. It is a big step for me moving south of the border again, but I sensed God's call in it all, knowing many people were praying for me, which I very much appreciated".
A committed writer, John has used his work with children to publish a book entitled 'Children before God'. With the Foreword written by Prof David Ford of Cambridge; the book was launched at Cliff College in May 2018. His next book is on the life and work of George MacDonald of Huntly (1824-1905), who had a major influence on modern fantasy literature (Lewis, Tolkien, Rowling) with publication during 2020.
You may also be interested in
Circuit Webteam: Wed 12 Feb 3:07pm
Pastoral Letter from the SuperintendentDear Sisters and Brothers,You may have seen the posters in your church which tell people what the core purposes of the Methodist Church are.Our CallingThe calling of the Methodist Church is to respond to the gospel of God's love in Christ and to live out its discipleship in worship and mission.It does this through:WorshipThe Church...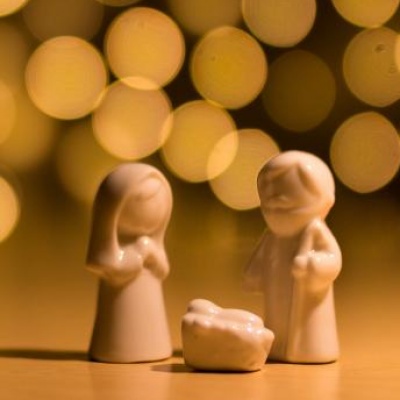 Circuit Webteam: Thu 19 Dec 11:20am
You are warmly invited to share in the Christmas Services being held in our chapels throughout GloucestershireYou can also download and print our Christmas ServicesChurchChristmas EveChristmas DayAbbeydale18.00 Carol Service with Revd Peter Clarkson10.00 All Age Worship with Revd Peter Clarkson 23.30 Holy Communion with Revd Peter..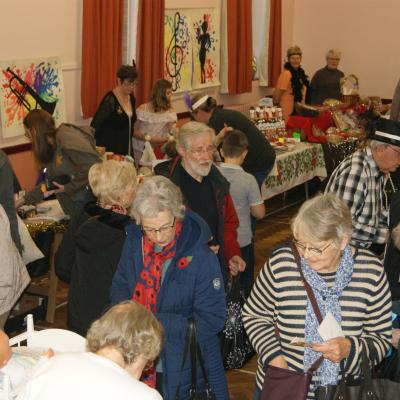 Circuit Webteam: Sat 09 Nov 9:00am
Despite near freezing temperatures and torrential rain, the local community turned out in their hundreds to help Lonsdale Road Methodist Church in Gloucester raise well over £1500 during their two hour annual Autumn Fayre.Wood-craft, cakes, baskets full of produce and gifts, mouthwatering bacon butties, books, toys and games, an auction of meat, and a host of competitions were just some...