New minister for Gloucester City Centre churches
Circuit Webteam:
February 2017
With immediate effect the Revd John Kime is the new Minister for two Gloucester City centre Methodist churches, St John's in Northgate and Barton Street. John replaces Revd Tim Harrison, who is continuing his ministry by pioneering a cooperative engaging with networks tackling the stigma of mental health and suicide prevention.
Revd Kime is no stranger to Gloucestershire. He trained as a teacher at St Pauls College, Cheltenham. He taught at Newent Comprehensive, Winchcombe Comprehensive and neighbouring Bredon Hill School in Worcestershire. John was also Deputy Head at Walkwood C of E Middle School Redditch, Headteacher at St. Edward's C of E Junior School Leek; and Deputy Director of Education for the Lichfield Diocese. During his time in Gloucestershire he also served as a Police Constable pounding beats in Cheltenham Whaddon and Tewkesbury. Following 3 years with the West of England Ministerial Training Course, John was ordained in 1996. He initially served at the joint Anglican/Methodist partnership at St. Michael's Church, Whaddon and then to Leek/Moorlands Methodist area of Staffordshire. Now he has begun his part time role in Gloucester City, with pastoral charge of Northgate and Barton Street Methodist Churches plus a continuing pioneering ministry role with other churches and agencies, in Gloucester City Centre.
Born in Chatham, Kent, the son of a Methodist Minister, with his Mother a Methodist Local Preacher; John is married to Gill. The couple have two married daughters and grandchildren. In his spare time, John is a keen motor sport and photography enthusiast. He also likes to keep fit by walking, cycling, sailing and climbing.
You may also be interested in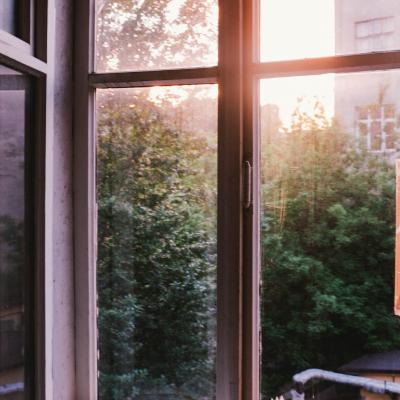 Circuit Webteam: Thu 06 Jun 11:56am
Whilst I have one more Plan to make (for the start of my successor's ministry, the Revd John Hellyer, whom I commend to you!), this will probably be my last pastoral letter. Needless to say, my time as Superintendent of the Circuit has flown! Yet I recall that my first letter referred to RS Thomas' poem 'The Bright Field', about letting God's presence catch us in the moment...
Circuit Webteam: Tue 19 Mar 12:25pm
You are welcome to join with us at any of our additional services being held during Holy WeekYou can also download and print our Holy Week ServicesChurchMaundy ThursdayGood FridayAbbeydale18.00 Holy Communion with Revd Robert Draycott14.00 Service of Reflection (Local Arrangement) Aylburton19.00 Maundy Meditation with Revd..
Circuit Webteam: Tue 19 Mar 12:20pm
Most of us will be familiar with some lines from Sebastian Temple's adaption of the Prayer of St Francis: "It is in pardoning that we are pardoned, in giving unto all that we receive, and in dying that we're born to eternal life" (STF 707). Even if we also remember that forgiveness often starts with God ("We love because he first loved us": 1 John 4.19), these lines...