New minister for Gloucester City Centre churches
Circuit Webteam:
February 2017
With immediate effect the Revd John Kime is the new Minister for two Gloucester City centre Methodist churches, St John's in Northgate and Barton Street. John replaces Revd Tim Harrison, who is continuing his ministry by pioneering a cooperative engaging with networks tackling the stigma of mental health and suicide prevention.
Revd Kime is no stranger to Gloucestershire. He trained as a teacher at St Pauls College, Cheltenham. He taught at Newent Comprehensive, Winchcombe Comprehensive and neighbouring Bredon Hill School in Worcestershire. John was also Deputy Head at Walkwood C of E Middle School Redditch, Headteacher at St. Edward's C of E Junior School Leek; and Deputy Director of Education for the Lichfield Diocese. During his time in Gloucestershire he also served as a Police Constable pounding beats in Cheltenham Whaddon and Tewkesbury. Following 3 years with the West of England Ministerial Training Course, John was ordained in 1996. He initially served at the joint Anglican/Methodist partnership at St. Michael's Church, Whaddon and then to Leek/Moorlands Methodist area of Staffordshire. Now he has begun his part time role in Gloucester City, with pastoral charge of Northgate and Barton Street Methodist Churches plus a continuing pioneering ministry role with other churches and agencies, in Gloucester City Centre.
Born in Chatham, Kent, the son of a Methodist Minister, with his Mother a Methodist Local Preacher; John is married to Gill. The couple have two married daughters and grandchildren. In his spare time, John is a keen motor sport and photography enthusiast. He also likes to keep fit by walking, cycling, sailing and climbing.
You may also be interested in
Circuit Webteam: Thu 20 Dec 1:22pm
Dear All,I heard in the last few days of a situation that presented a special set of needs, and it called for someone to go and serve. No one — it seemed — could be found, and time was spent in prayer and reflection. Out of that, the particular gift that was required for the situation was identified, and an individual who potentially possessed it. For the individual, it would mean moving to...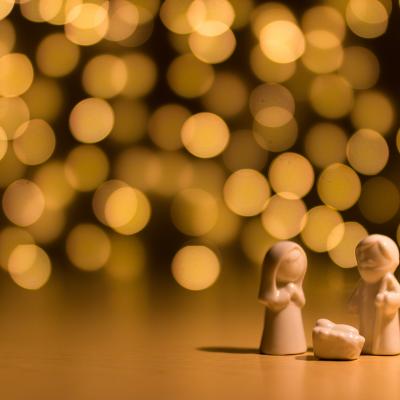 Circuit Webteam: Thu 20 Dec 10:55am
You are warmly invited to share in the Christmas Services being held in our chapels throughout GloucestershireYou can also download and print our Christmas Services ChurchChristmas EveChristmas DayAbbeydale18.00 Carol Service with Revd Norman Whitaker10.00 All Age Worship with Frank Heggs 23.30 Holy Communion with Revd Christine..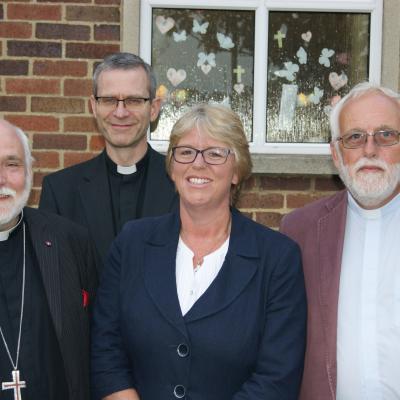 Circuit Webteam: Fri 26 Oct 1:48pm
Former lifeguard and swimming teacher Deacon Sue Peat was welcomed to Gloucestershire at a special service in Stonehouse Methodist Church on Monday 3 September.Ordained six years ago during the Plymouth Methodist Conference, Sue was greeted by District Methodist Chair Revd Dr. Jonathan Pye and County Methodist Superintendent, Revd Dr. James Tebbutt.Deacon Sue will work at churches and...