Service marks the retirement of two Gloucestershire Ministers
Circuit Webteam:
July 2017
Over 100 worshippers from churches across Gloucestershire gave a fond farewell to two retiring Methodist Ministers at St. Mary's Newent on Sunday 2 July.
The Revd Christopher Cory and the Revd Heather Upton were both given permission to 'sit down' by this years church's governing body, the national Methodist Conference when it met last week in Birmingham. Both received gifts, including a Rose plant called 'Tranquillity' from Circuit Officers Andrew Owen and Brian Cooke to mark the occasion.
The Revd Christopher Cory arrived 4 years ago and served as Methodist Minister at Tewkesbury, Apperley, Hartpury, Newent St. Mary's, and Tibberton Churches.
For the past 7 years, the Revd Heather Upton has been Methodist Minister in the Forest of Dean, including Aylburton, Clements End, Coalway, Lydney, and Woolaston. Heather was also in pastoral charge of Ellwood Methodist Church which closed in 2016.
The worship, led by Gloucestershire Methodist Superintendent Minister, the Revd James Tebbut, included Hymns, readings and testimonies. Both Chris and Heather told how they became Methodist Ministers and paid tribute to family members, congregations and colleagues, past and present for their love, care and support during their ministry.
Both Ministers are retiring to different parts of Gloucestershire.
New Ministers have been appointed to both areas by the Methodist Conference and they begin work on 1st September 2017.
You may also be interested in
Circuit Webteam: Thu 20 Dec 1:22pm
Dear All,I heard in the last few days of a situation that presented a special set of needs, and it called for someone to go and serve. No one — it seemed — could be found, and time was spent in prayer and reflection. Out of that, the particular gift that was required for the situation was identified, and an individual who potentially possessed it. For the individual, it would mean moving to...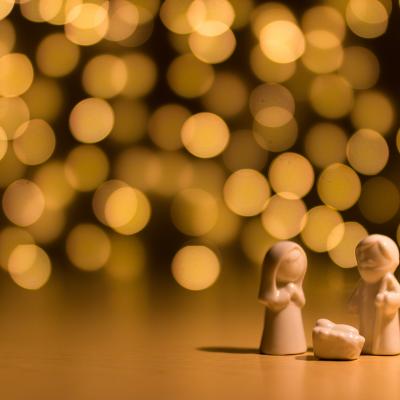 Circuit Webteam: Thu 20 Dec 10:55am
You are warmly invited to share in the Christmas Services being held in our chapels throughout GloucestershireYou can also download and print our Christmas Services ChurchChristmas EveChristmas DayAbbeydale18.00 Carol Service with Revd Norman Whitaker10.00 All Age Worship with Frank Heggs 23.30 Holy Communion with Revd Christine..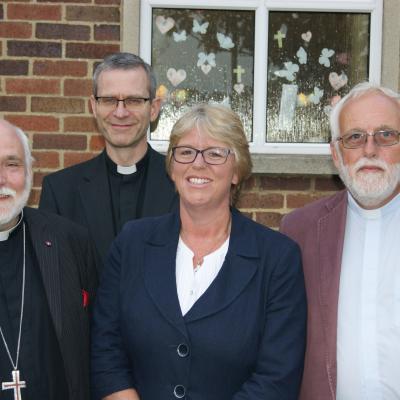 Circuit Webteam: Fri 26 Oct 1:48pm
Former lifeguard and swimming teacher Deacon Sue Peat was welcomed to Gloucestershire at a special service in Stonehouse Methodist Church on Monday 3 September.Ordained six years ago during the Plymouth Methodist Conference, Sue was greeted by District Methodist Chair Revd Dr. Jonathan Pye and County Methodist Superintendent, Revd Dr. James Tebbutt.Deacon Sue will work at churches and...