Sisters ordained together
Circuit Webteam:
July 2016
Having arrived in Cheltenham almost two years ago from The Queen's Foundation Birmingham, then a further period of challenge, testing and training, Gloucestershire based Methodist Minister the Revd. Naomi Cooke will be ordained on Sunday 3 July at the annual gathering of the church's governing body, the Methodist Conference.
Meeting this year in London, Naomi's ordination at Wesley's Chapel, City Road, London, is at the same place and time as her eldest sister the Revd. Deborah Mallett. Now working in Nailsea, North Somerset, Deborah trained through the Salisbury based Southern Theological Education and Training Scheme.
Naomi is Minister at Bethesda Methodist Church Cheltenham and Hawling Methodist Church. She says, "whilst there are many siblings in the Methodist Ministry, I am not sure how many of them have been ordained side by side. This may be quite a unique occasion in the life of our church".
The service is one of seven throughout London, Surrey and Essex, where a total of 56 people will be ordained. At Wesley's Chapel seven Ordinands will receive the 'laying on of hands' from the new Methodist President, the Revd. Dr. Roger Walton. The Preacher is Methodist Superintendent Minister at Wesley's Chapel, the Revd. the Lord Leslie Griffiths. Having preached on many occasions at Gloucester Cathedral and many other churches in the county, Lord Griffiths is no stranger to Gloucestershire.
You may also be interested in
Circuit Webteam: Thu 20 Dec 1:22pm
Dear All,I heard in the last few days of a situation that presented a special set of needs, and it called for someone to go and serve. No one — it seemed — could be found, and time was spent in prayer and reflection. Out of that, the particular gift that was required for the situation was identified, and an individual who potentially possessed it. For the individual, it would mean moving to...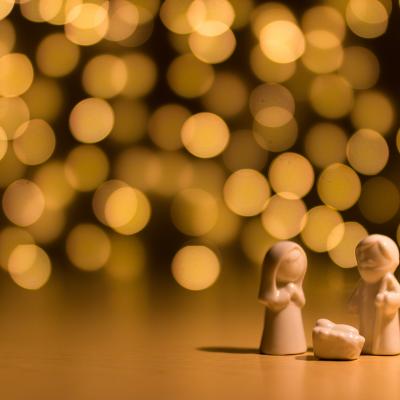 Circuit Webteam: Thu 20 Dec 10:55am
You are warmly invited to share in the Christmas Services being held in our chapels throughout GloucestershireYou can also download and print our Christmas Services ChurchChristmas EveChristmas DayAbbeydale18.00 Carol Service with Revd Norman Whitaker10.00 All Age Worship with Frank Heggs 23.30 Holy Communion with Revd Christine..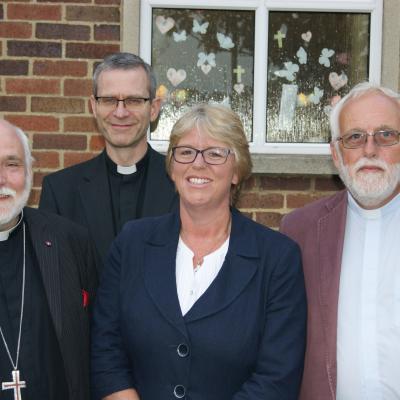 Circuit Webteam: Fri 26 Oct 1:48pm
Former lifeguard and swimming teacher Deacon Sue Peat was welcomed to Gloucestershire at a special service in Stonehouse Methodist Church on Monday 3 September.Ordained six years ago during the Plymouth Methodist Conference, Sue was greeted by District Methodist Chair Revd Dr. Jonathan Pye and County Methodist Superintendent, Revd Dr. James Tebbutt.Deacon Sue will work at churches and...