Spring 2018 Pastoral Letter from the Superintendent
Circuit Webteam:
March 2018
Dear Friends,
Thank you for all the reflecting that is going on at this time. Many churches are thinking about the Church Taskforce's initial recommendations as to how we might best group and structure our churches and deploy our ministries, with the invitation to think not just about your own bit of the jigsaw, but about how it might also relate to the neighbouring pieces, and to the jigsaw overall. (There will be more ideas to come from the Church Taskforce, but in the March and May 2018 Assemblies some decisions will need to be made that will affect the Circuit's approach to the Autumn 2018 Stationing round.)
The other Vision & Strategy for Mission taskforces have also been getting on with their work, thinking about encouraging quality Worship; or about how we might be 24/7 churches and disciples (i.e. as much of the time as possible rather than in only particular ways or timeslots, in a world that is itself often happening '24/7'); and about New expressions of the Gospel (whether through revitalising some old expressions in refreshed ways, or thinking about some new ways of living and sharing the Gospel). Some ideas and questions have already begun to be shared, but a sharing and 'seeding' of ideas will happen more fully in the coming Spring and Summer. We are hoping that many of these ideas about how to organise ourselves and especially about how to enliven our life and faith together, and our witness and sharing with the world, will become clear for decisions by March 2019, and for putting into practice from September 2019, if not before.
In the meantime, reflection continues through all the existing structures and priorities of our Circuit's life together, such as in Learning and Caring, or through Social Justice; and then it also continues in lots of routine but still essential ways, week by week, in all our churches. Last night the church treasurers met to consider the Circuit budget and Assessments and about how, in challenging times, we can both be wise and fair together, including to help those who may be struggling most. Thank you for the work and reflections of the treasurers, and for all those who think about our financial resources and responsibilities. Thank you, equally, to all of you who are involved in all the aspects of not just keeping our churches going, but helping them to be faithful, caring, witnessing and serving, in all the ways you seek to be and to flourish. 'Thank you's' are so in order, and as a representative person in relationship with all the Circuit's churches, may I sincerely and wholeheartedly say 'thank you' to you all.
Reflecting — be it related to the above or offering us further angles — is also called for as we enter the season of Lent, a period when we reflect about our relationships, with God, ourselves and others, being helped to do so by the invitation to give up and give away. Thus we can create a little more space, and offer a little more generosity, to reflect on what it means, individually and collectively, to join with Christ on the journey to Jerusalem and to the Cross. May God be with you in all your reflections, individually and amongst the people where God has placed you, as you journey from Cross to Resurrection. Whether in new, or re-entered, layers and ways, may Lent and Holy Week be a time and experience of blessing for you and others, and, when it comes, may Easter bring joy, for you and for all God's world.
James
You may also be interested in
Circuit Webteam: Wed 12 Feb 3:07pm
Pastoral Letter from the SuperintendentDear Sisters and Brothers,You may have seen the posters in your church which tell people what the core purposes of the Methodist Church are.Our CallingThe calling of the Methodist Church is to respond to the gospel of God's love in Christ and to live out its discipleship in worship and mission.It does this through:WorshipThe Church...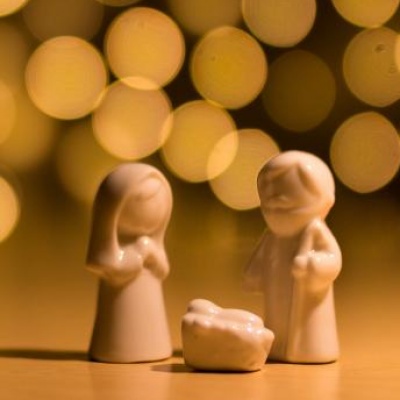 Circuit Webteam: Thu 19 Dec 11:20am
You are warmly invited to share in the Christmas Services being held in our chapels throughout GloucestershireYou can also download and print our Christmas ServicesChurchChristmas EveChristmas DayAbbeydale18.00 Carol Service with Revd Peter Clarkson10.00 All Age Worship with Revd Peter Clarkson 23.30 Holy Communion with Revd Peter..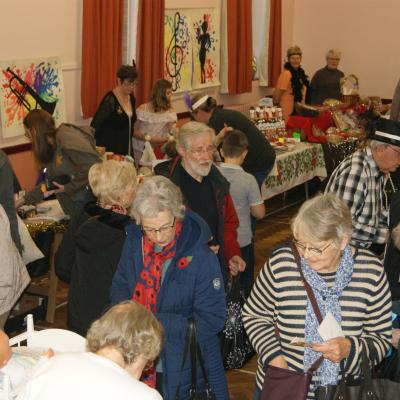 Circuit Webteam: Sat 09 Nov 9:00am
Despite near freezing temperatures and torrential rain, the local community turned out in their hundreds to help Lonsdale Road Methodist Church in Gloucester raise well over £1500 during their two hour annual Autumn Fayre.Wood-craft, cakes, baskets full of produce and gifts, mouthwatering bacon butties, books, toys and games, an auction of meat, and a host of competitions were just some...