Spring 2019 Pastoral Letter from the Superintendent
Circuit Webteam:
March 2019
Most of us will be familiar with some lines from Sebastian Temple's adaption of the Prayer of St Francis: "It is in pardoning that we are pardoned, in giving unto all that we receive, and in dying that we're born to eternal life" (STF 707). Even if we also remember that forgiveness often starts with God ("We love because he first loved us": 1 John 4.19), these lines capture something of the humility, compassion, letting go and offering back, that we are invited to adopt in our life and attitudes as we seek to follow Christ.
Given the challenges of being churches at this time, as a Circuit two years ago we adopted the Vision & Strategy for Mission Statement and framework, and at the forthcoming Assemblies we will hear some of the further work undertaken for fleshing out its implementation. We will also be reflecting on the financial challenges we are facing, the need to find money if we are not to reduce staff, such as from the Circuit or church reserves (and, we remember, the Circuit is simply the sum total of the churches: we are all the Circuit). We recognise that the amount of lay and ordained ministerial input can have a direct bearing on the nurture and flourishing of the churches and their mission, and thus unless we are forced (or choose) to develop radically different models of church and ministry, we are seeking to maintain staffing so as not to risk, by ever reducing input, a deepening cycle of decline.
Our resources are in many ways limited; even for making the Plan (please preachers see my later Note about making the Plan).
Yet despite these challenging times, the Gospel invitation remains, emphasised in Lent, fulfilled at Easter, shared through Pentecost, that it is in "giving unto all that we receive, and in dying that we're born to eternal life". In facing and navigating a way through all our challenges, we continue to be invited to embody Christ's willingness to give of ourselves, even to let some things go, trusting that in turn we will more than receive. It is an invitation ever more deeply and completely to discover and live the Christian life, so that the Spirit can flow, and God's mission be generously entered into; so that we, and all who have not yet heard or received, may know the abundance of God's love.
Make me a channel of your peace.
Where there's despair in life, let me bring hope;
Where there is darkness, only light;
And where there's sadness, ever joy.
As we prepare for Lent and Passiontide, for Easter and then Pentecost, may humility and compassion, generosity and grace, flow in and through each one of us, and through our churches and fellowships, into all the communities of Gloucestershire in which we serve, and thus may God bless us all,
James
You may also be interested in
Circuit Webteam: Wed 12 Feb 3:07pm
Pastoral Letter from the SuperintendentDear Sisters and Brothers,You may have seen the posters in your church which tell people what the core purposes of the Methodist Church are.Our CallingThe calling of the Methodist Church is to respond to the gospel of God's love in Christ and to live out its discipleship in worship and mission.It does this through:WorshipThe Church...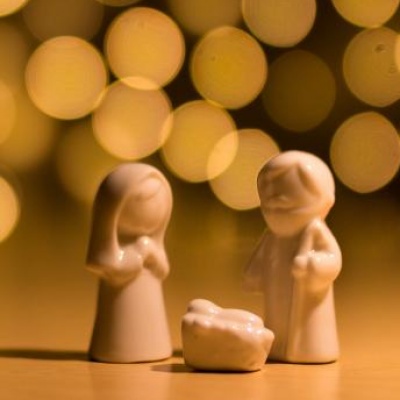 Circuit Webteam: Thu 19 Dec 11:20am
You are warmly invited to share in the Christmas Services being held in our chapels throughout GloucestershireYou can also download and print our Christmas ServicesChurchChristmas EveChristmas DayAbbeydale18.00 Carol Service with Revd Peter Clarkson10.00 All Age Worship with Revd Peter Clarkson 23.30 Holy Communion with Revd Peter..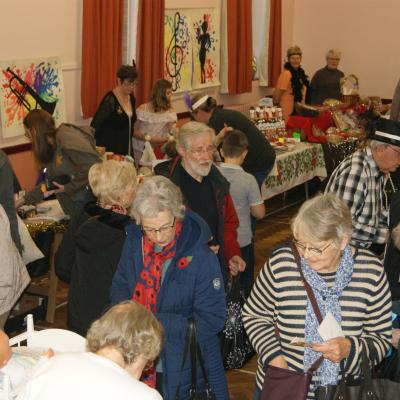 Circuit Webteam: Sat 09 Nov 9:00am
Despite near freezing temperatures and torrential rain, the local community turned out in their hundreds to help Lonsdale Road Methodist Church in Gloucester raise well over £1500 during their two hour annual Autumn Fayre.Wood-craft, cakes, baskets full of produce and gifts, mouthwatering bacon butties, books, toys and games, an auction of meat, and a host of competitions were just some...