Summer 2017 Pastoral Letter from the Superintendent
Circuit Webteam:
May 2017
Summer 2017 Pastoral Letter from the Superintendent
Dear Friends,
If in Good Friday's Crucifixion God plumbed the depths of human despair, destruction and distress, in Easter's Resurrection God revealed not just the resilience and triumph of God's love, but that transformation and new life are possible for all. John saw the signs and believed; Mary's despair turned into a confident courage; Thomas's doubt transformed to trust and commitment; Peter's failure was forgiven into a new ministry; all through encounter with the risen Christ. This can be so for us too, for our churches, and for the world. Alleluia, Christ is risen! He is risen indeed, alleluia!
When transformation results in outward change or takes tangible form, such as through increased numbers, naturally we feel optimistic and excited. Yet the key to such outward expressions is first an internal change, the repentance or turning around needed to lead to or receive resurrection, requiring a changing of attitudes of hearts and mind. Where this happens, hearts and minds open, and love, expressed in care and concern for social justice, becomes the inward impulsion to seeking outward change, not for our own sake, but for the sake of those who suffer, those in need, those among whom God is especially present.
As a Circuit, we recommitted ourselves to this when in March the Circuit Assembly adopted a Statement of the Circuit's Vision and Strategy for Mission for the next five years. Yes, further work is to be done, not least through some particular taskforces, and matters will emerge and evolve as we go, but the Statement gives us a framework and direction for discerning and joining in God's mission in the years ahead. We have committed to worshipping and working together with quality and effectiveness; to growing in grace in our learning and caring; to standing with those who suffer and to challenging injustice; and, more fully and confidently, to sharing and showing what it means to be Christ's people, 24/7. If you have not yet read the Statement, get hold of a copy, and talk about it together! The ideas and intentions within it came from last year's consultation, in which responses from churches and individuals were worked through, discussed and combined in various circuit groups, before being offered to and endorsed by the representatives at the Circuit Assembly. Yet the ideas and commitments involved will only come alive and take effect if, collectively and individually, we engage with them, live them out, and risk changing.
Thus, like Mary, Peter, or Thomas, can we look both within ourselves, and outwardly at the contexts in which we live, to see, like John, whatever may be the signs that invite us to encounter the risen Christ? If we can open ourselves to this, then, whilst we can never predict what future form our lives or churches might take, we might be enabled to grow in grace, flexibility and humility, enabling us more fully to trust in God. Then perhaps we might be more accepting that dying, in all sorts of ways, is the only way that leads to resurrection, the only way in which God's renewing, transforming Spirit can work. And, if we worry or wonder what form that future might take, let us remember that Easter was not about revival; it was about something much greater: it was about resurrection, resurrection that will transform suffering and bring hope to the world. That is an offering and a prize that is far, far greater than mere questions about the future of our churches and Circuit!
With every blessing for Eastertide and Pentecost,
Revd Dr James Tebbutt
You may also be interested in
Circuit Webteam: Wed 12 Feb 3:07pm
Pastoral Letter from the SuperintendentDear Sisters and Brothers,You may have seen the posters in your church which tell people what the core purposes of the Methodist Church are.Our CallingThe calling of the Methodist Church is to respond to the gospel of God's love in Christ and to live out its discipleship in worship and mission.It does this through:WorshipThe Church...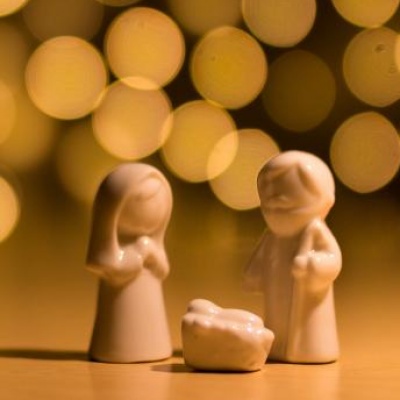 Circuit Webteam: Thu 19 Dec 11:20am
You are warmly invited to share in the Christmas Services being held in our chapels throughout GloucestershireYou can also download and print our Christmas ServicesChurchChristmas EveChristmas DayAbbeydale18.00 Carol Service with Revd Peter Clarkson10.00 All Age Worship with Revd Peter Clarkson 23.30 Holy Communion with Revd Peter..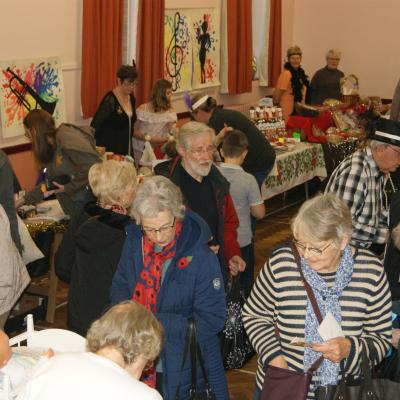 Circuit Webteam: Sat 09 Nov 9:00am
Despite near freezing temperatures and torrential rain, the local community turned out in their hundreds to help Lonsdale Road Methodist Church in Gloucester raise well over £1500 during their two hour annual Autumn Fayre.Wood-craft, cakes, baskets full of produce and gifts, mouthwatering bacon butties, books, toys and games, an auction of meat, and a host of competitions were just some...