Summer 2019 Pastoral Letter from the Superintendent
Circuit Webteam:
June 2019
Whilst I have one more Plan to make (for the start of my successor's ministry, the Revd John Hellyer, whom I commend to you!), this will probably be my last pastoral letter. Needless to say, my time as Superintendent of the Circuit has flown! Yet I recall that my first letter referred to RS Thomas' poem 'The Bright Field', about letting God's presence catch us in the moment (as Moses' eye was caught by the burning bush), for God encounters us in the here and now, even if our heads and hearts are often in the past or future.
There is always the danger of living in the past, and as I cast my eye back over six years there is inevitable regret over what has not been done, especially when failing the Ordination injunction to "Let no one suffer hurt through your neglect"; and regret that the time is coming to say 'good bye': I shall miss you, and your continuing journeys. Tennyson's words (from his poem 'Ulysses') also resonate: "much have I seen and known and honour'd of them all": it has been a privilege to journey this while in your company, as together we have sought to join in God's mission, care for the flock, and serve the communities of Gloucestershire.
Tennyson goes on to recognise that "all experience is an arch wherethro' gleams that untraveled world": into our experiences and journeys the future ineluctably beckons; the next chapter calls us all. I will be thinking of and praying for you, for the Circuit and its churches and our ecumenical and community partners, and for the people of Gloucestershire, in God's unfolding plan for you in this part of the world, even as I turn to the people of Cumbria and all that awaits there. As we turn to the next stage, RS Thomas reminds us that in the turning aside to glimpse God's presence in the bright field or wherever it might be revealed, those glimpses also point to "the eternity that awaits" us, enabling us to have confidence in God's future, and thus in our own.
Yet even as we let go of what has been, let us not rush on too quickly, for still it is in each moment that Christ comes amongst us, as on the Emmaus Road, or in the locked room, or in the rush of Pentecost. In Brimscombe and Bishop's Cleeve, in Fairford and the Forest, in Tewkesbury and Tetbury, in Winchcombe and Wotton, and in all the places in between, God is faithfully waiting and wanting to encounter you once more, and to do so again and again, to never leave or forsake you, but to tend to your needs and to your worries, to fill you with joy and blessing, and to help you continue to be God's people in the relationships, roles and places that God has set and called you, until his Kingdom comes.
I am always thanking God for you. I thank him for his grace given to you in Christ Jesus. ... It is God himself who called you to share in the life of his Son Jesus Christ our Lord; and God keeps faith.
1 Corinthians, 1 vv. 4 & 9 (REB)
God Bless you, now and always,
James
You may also be interested in
Circuit Webteam: Wed 12 Feb 3:07pm
Pastoral Letter from the SuperintendentDear Sisters and Brothers,You may have seen the posters in your church which tell people what the core purposes of the Methodist Church are.Our CallingThe calling of the Methodist Church is to respond to the gospel of God's love in Christ and to live out its discipleship in worship and mission.It does this through:WorshipThe Church...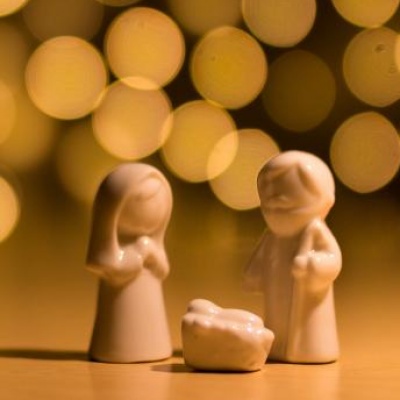 Circuit Webteam: Thu 19 Dec 11:20am
You are warmly invited to share in the Christmas Services being held in our chapels throughout GloucestershireYou can also download and print our Christmas ServicesChurchChristmas EveChristmas DayAbbeydale18.00 Carol Service with Revd Peter Clarkson10.00 All Age Worship with Revd Peter Clarkson 23.30 Holy Communion with Revd Peter..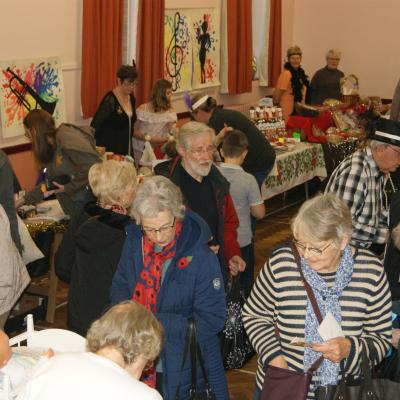 Circuit Webteam: Sat 09 Nov 9:00am
Despite near freezing temperatures and torrential rain, the local community turned out in their hundreds to help Lonsdale Road Methodist Church in Gloucester raise well over £1500 during their two hour annual Autumn Fayre.Wood-craft, cakes, baskets full of produce and gifts, mouthwatering bacon butties, books, toys and games, an auction of meat, and a host of competitions were just some...