Three Day Flower Festival mark's chapel's 150th birthday!
Circuit Webteam:
July 2017
A three day eye boggling Flower Festival called 'Patron Saints' coupled with mouth watering cakes and worship were part of the 150th Anniversary birthday celebrations at Woolaston Methodist Church in the Forest of Dean.
On Sunday 16 July a special service was conducted by Gloucestershire's Methodist Superintendent, the Revd Dr James Tebbutt. Afterwards Dr Tebbutt and Woolaston's 98 year old church organist, Edna Hicks, cut a specially baked birthday cake to mark the church's landmark 150 years of worship and witness. Edna's commitment and long service means she has been playing hymns at the Forest of Dean church for over 70 years. Dr Tebbutt commented "This wonderful celebration of flowers and worship for the 150th Anniversary is an opportunity also to celebrate the quiet but persistent commitment of the church's leadership and congregation, as week by week, year by year, they faithfully seek to love God and serve their neighbours, for which we give the profoundest thanks."
Liz Lander, Senior Steward at Woolaston said the 150th Anniversary weekend was a resounding success. "We had about 45 people to the service and the singing was great".
Situated off the A48, west of Lydney, the church is spending £20,000 in bringing its facilities up to standard with the inclusion of disabled access, stairlift and baby changing facilities. In addition to the weekly fundraising ventures and initiatives by church members, Woolaston Methodist Church has also received a £5000 grant from Cory Environmental and Gloucestershire Environmental Trust's Land Fill Tax Communities Fund. Now it's hoped the modernisation, spruce up and decoration will help to make the building more user friendly and a resource for the local community.
You may also be interested in
Circuit Webteam: Wed 12 Feb 3:07pm
Pastoral Letter from the SuperintendentDear Sisters and Brothers,You may have seen the posters in your church which tell people what the core purposes of the Methodist Church are.Our CallingThe calling of the Methodist Church is to respond to the gospel of God's love in Christ and to live out its discipleship in worship and mission.It does this through:WorshipThe Church...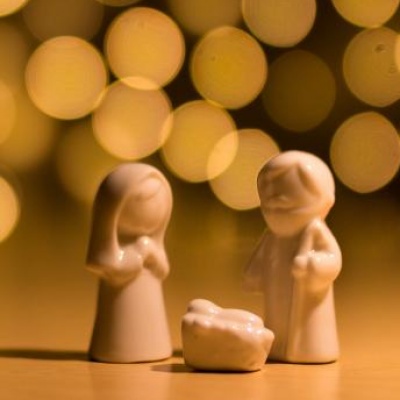 Circuit Webteam: Thu 19 Dec 11:20am
You are warmly invited to share in the Christmas Services being held in our chapels throughout GloucestershireYou can also download and print our Christmas ServicesChurchChristmas EveChristmas DayAbbeydale18.00 Carol Service with Revd Peter Clarkson10.00 All Age Worship with Revd Peter Clarkson 23.30 Holy Communion with Revd Peter..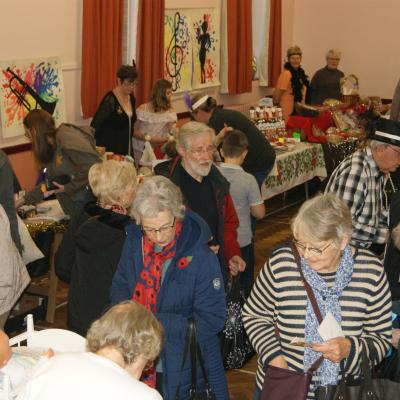 Circuit Webteam: Sat 09 Nov 9:00am
Despite near freezing temperatures and torrential rain, the local community turned out in their hundreds to help Lonsdale Road Methodist Church in Gloucester raise well over £1500 during their two hour annual Autumn Fayre.Wood-craft, cakes, baskets full of produce and gifts, mouthwatering bacon butties, books, toys and games, an auction of meat, and a host of competitions were just some...