Circuit Webteam:
June 2016
After over 141 years of witness and worship Ellwood Methodist Church near Coleford will close its doors following a service of thanksgiving on Sunday 19 June 2016 at 3.30pm.
With an increasingly older declining congregation, along with urgent repair costs, church members have, after a period of long and careful reflection, decided to close the building. Current members will now worship at other local churches. The Gloucestershire Methodist Circuit Assembly confirmed the decision at their recent Assembly in May.
The final service is being conducted by their Minister the Revd. Heather Upton and Gloucestershire Methodist Circuit Superintendent the Revd. Dr. James Tebbutt will give a short address and also bring greetings from the wider Methodist Circuit. Dr. Tebbutt says, "Whilst this is a sad occasion, we give thanks for the witness of this congregation in the past, present and future. Clearly this congregation has prayed much and thought long and hard, so let us rejoice in the past and go forward in the future".
Methodist witness in the area goes back to 1830 and the current Methodist Church built in 1875 was called 'Providence', costing just £469.9s.1d plus £33 to buy the land for the cemetery. Attendance in 1879 was 230 with 196 paying pew rent. There were 50 free seats and the Sunday School had 18 teachers and 175 scholars. In 1881 it cost 2s 6d to get married and £1.7 shillings to be buried.
You may also be interested in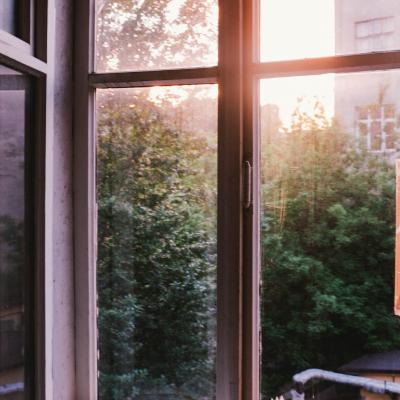 Circuit Webteam: Thu 06 Jun 11:56am
Whilst I have one more Plan to make (for the start of my successor's ministry, the Revd John Hellyer, whom I commend to you!), this will probably be my last pastoral letter. Needless to say, my time as Superintendent of the Circuit has flown! Yet I recall that my first letter referred to RS Thomas' poem 'The Bright Field', about letting God's presence catch us in the moment...
Circuit Webteam: Tue 19 Mar 12:25pm
You are welcome to join with us at any of our additional services being held during Holy WeekYou can also download and print our Holy Week ServicesChurchMaundy ThursdayGood FridayAbbeydale18.00 Holy Communion with Revd Robert Draycott14.00 Service of Reflection (Local Arrangement) Aylburton19.00 Maundy Meditation with Revd..
Circuit Webteam: Tue 19 Mar 12:20pm
Most of us will be familiar with some lines from Sebastian Temple's adaption of the Prayer of St Francis: "It is in pardoning that we are pardoned, in giving unto all that we receive, and in dying that we're born to eternal life" (STF 707). Even if we also remember that forgiveness often starts with God ("We love because he first loved us": 1 John 4.19), these lines...