Circuit Webteam:
June 2016
After over 141 years of witness and worship Ellwood Methodist Church near Coleford will close its doors following a service of thanksgiving on Sunday 19 June 2016 at 3.30pm.
With an increasingly older declining congregation, along with urgent repair costs, church members have, after a period of long and careful reflection, decided to close the building. Current members will now worship at other local churches. The Gloucestershire Methodist Circuit Assembly confirmed the decision at their recent Assembly in May.
The final service is being conducted by their Minister the Revd. Heather Upton and Gloucestershire Methodist Circuit Superintendent the Revd. Dr. James Tebbutt will give a short address and also bring greetings from the wider Methodist Circuit. Dr. Tebbutt says, "Whilst this is a sad occasion, we give thanks for the witness of this congregation in the past, present and future. Clearly this congregation has prayed much and thought long and hard, so let us rejoice in the past and go forward in the future".
Methodist witness in the area goes back to 1830 and the current Methodist Church built in 1875 was called 'Providence', costing just £469.9s.1d plus £33 to buy the land for the cemetery. Attendance in 1879 was 230 with 196 paying pew rent. There were 50 free seats and the Sunday School had 18 teachers and 175 scholars. In 1881 it cost 2s 6d to get married and £1.7 shillings to be buried.
You may also be interested in
Circuit Webteam: Thu 20 Dec 1:22pm
Dear All,I heard in the last few days of a situation that presented a special set of needs, and it called for someone to go and serve. No one — it seemed — could be found, and time was spent in prayer and reflection. Out of that, the particular gift that was required for the situation was identified, and an individual who potentially possessed it. For the individual, it would mean moving to...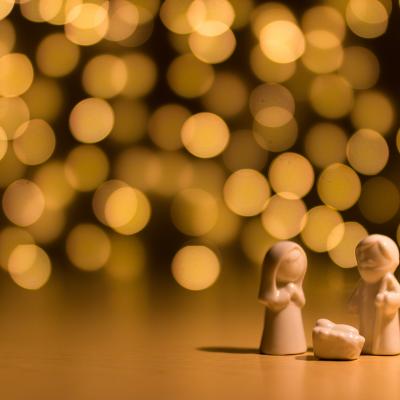 Circuit Webteam: Thu 20 Dec 10:55am
You are warmly invited to share in the Christmas Services being held in our chapels throughout GloucestershireYou can also download and print our Christmas Services ChurchChristmas EveChristmas DayAbbeydale18.00 Carol Service with Revd Norman Whitaker10.00 All Age Worship with Frank Heggs 23.30 Holy Communion with Revd Christine..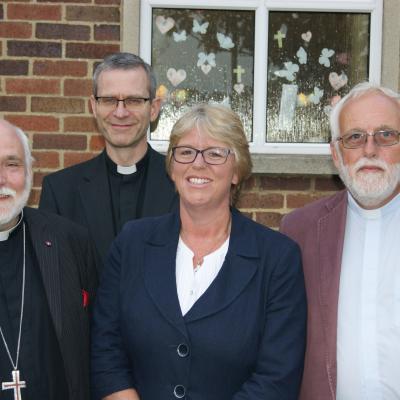 Circuit Webteam: Fri 26 Oct 1:48pm
Former lifeguard and swimming teacher Deacon Sue Peat was welcomed to Gloucestershire at a special service in Stonehouse Methodist Church on Monday 3 September.Ordained six years ago during the Plymouth Methodist Conference, Sue was greeted by District Methodist Chair Revd Dr. Jonathan Pye and County Methodist Superintendent, Revd Dr. James Tebbutt.Deacon Sue will work at churches and...