Welcome for Gloucestershire's latest Local Preacher
Circuit Webteam:
March 2019
Despite hail, snow, gale force winds, thunder and lightning, Gloucestershire's new Methodist Local Preacher, Julie Biggs, received a warm welcome from a packed congregation at a special Service of Recognition at Churchdown Methodist Church.
Mrs Biggs, who is Lay Worker at Lonsdale Road Methodist Church in the City's Elmbridge/Longlevens area, thanked everyone for supporting her through her six years of study and examination, at both national and local level.
The gathering, which included friends from as far afield as Crewe and Ledbury, along with representatives from many churches across the county, were welcomed by Gloucestershire Superintendent Methodist Minister the Revd Dr. James Tebbutt.
Gloucestershire's Local Preacher's Secretary Adele Garner read a Letter confirming Mrs Biggs appointment as a fully accredited Local Preacher from the National President of the Methodist Conference; Revd Michaela A Youngson.
In his sermon, the Revd Martin Turner said the role of a Local Preacher is a key one. "Local Preachers, lay people, are vital to preach the Gospel and enable worship week by week". He told Mrs Biggs, "tonight is a special moment. After much study and cross examination here you are at last, supported by your husband Andrew and people from Lonsdale Road, the Church you serve. We preach sermons, not just from pulpits, but by our lives".
To emphasise this Revd Turner took five key points from the Bible passages in Luke's Gospel recalling the ministry of John the Baptist." First, the preacher as a person. Be yourself. Secondly, be a praying preacher. John went off alone into the desert. Prayer will put power into your preaching. Thirdly, be a practical preacher. John told people to do something. He told the tax gatherers to do what is right. John knew the places where people were hurting. Your teaching and preaching needs to be earthed to where life is. Fourthly, a pointing preacher. Point to where Jesus is, just as John pointed to Jesus. Fifthly, the power-filled preacher — the preacher who has the powerful effect of ministering the Holy Spirit. Peter became the rock. John Wesley was a failing preacher until his heart was strangely warmed".
The service was after a two and a half hour afternoon business meeting of the Gloucestershire Methodist Spring Assembly, when over 125 lay and ordained representatives from churches and partnerships across Gloucestershire confirmed budgets, debated reports, action plans, projects and ideas.
You may also be interested in
Circuit Webteam: Wed 12 Feb 3:07pm
Pastoral Letter from the SuperintendentDear Sisters and Brothers,You may have seen the posters in your church which tell people what the core purposes of the Methodist Church are.Our CallingThe calling of the Methodist Church is to respond to the gospel of God's love in Christ and to live out its discipleship in worship and mission.It does this through:WorshipThe Church...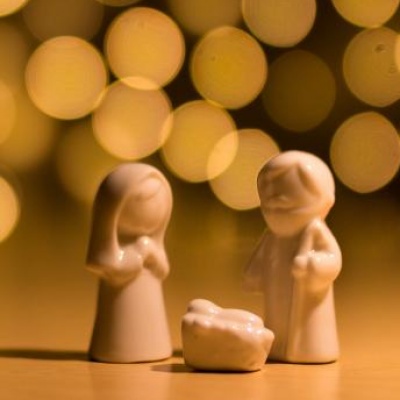 Circuit Webteam: Thu 19 Dec 11:20am
You are warmly invited to share in the Christmas Services being held in our chapels throughout GloucestershireYou can also download and print our Christmas ServicesChurchChristmas EveChristmas DayAbbeydale18.00 Carol Service with Revd Peter Clarkson10.00 All Age Worship with Revd Peter Clarkson 23.30 Holy Communion with Revd Peter..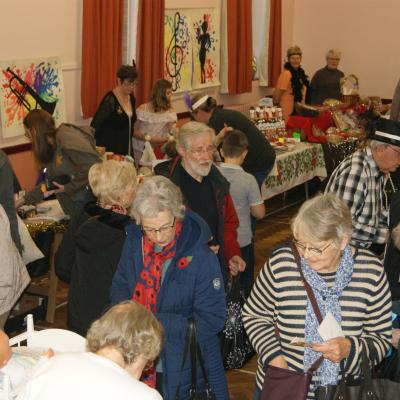 Circuit Webteam: Sat 09 Nov 9:00am
Despite near freezing temperatures and torrential rain, the local community turned out in their hundreds to help Lonsdale Road Methodist Church in Gloucester raise well over £1500 during their two hour annual Autumn Fayre.Wood-craft, cakes, baskets full of produce and gifts, mouthwatering bacon butties, books, toys and games, an auction of meat, and a host of competitions were just some...