Whitefield's two pulpits come together
Circuit Webteam:
January 2018
St John's Methodist Church has become the temporary home of the pulpit from St Mary de Crypt Church, where city-born evangelist George Whitefield preached his first sermon.
This important historical artefact will remain there until the £2 million regeneration project work at St Mary de Crypt in Southgate Street is completed. The project, known as Discover DeCrypt, has been made possible through a £1.36m Heritage Lottery Fund grant and will make St Mary de Crypt Church and the Old Crypt Schoolroom fully accessible community and heritage spaces in the centre of Gloucester.
Back in the late 1700's Whitefield, who was just 21 and had just been ordained a Deacon, was invited to preach at St Mary de Crypt, the church where he was baptised. Now at St John's the pulpit sits alongside theirs, from which both the founder of the Methodist movement John Wesley and George Whitefield preached.
Revd John Kime, Minister for St John's, said "Whilst the work at St. Mary de Crypt is underway, tourists can come to this church and learn more about our heritage which had a massive global impact. The incredible story and journey of Gloucester man George Whitefield, born in the Bell Hotel in Southgate Street who played such an important role in the evangelical revival of the 18th century holds a central place and we can learn from it now".
St. Mary de Crypt Church and the Old Schoolrooms will re-open in Spring 2019. The pulpit will be returned to its original place with a specialist interactive multi-media heritage trail celebrating the lives of George Whitefield, Robert Raikes and Joan Cook, benefactor of the Crypt School.
You may also be interested in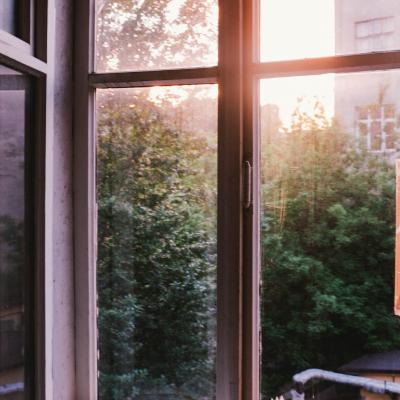 Circuit Webteam: Thu 06 Jun 11:56am
Whilst I have one more Plan to make (for the start of my successor's ministry, the Revd John Hellyer, whom I commend to you!), this will probably be my last pastoral letter. Needless to say, my time as Superintendent of the Circuit has flown! Yet I recall that my first letter referred to RS Thomas' poem 'The Bright Field', about letting God's presence catch us in the moment...
Circuit Webteam: Tue 19 Mar 12:25pm
You are welcome to join with us at any of our additional services being held during Holy WeekYou can also download and print our Holy Week ServicesChurchMaundy ThursdayGood FridayAbbeydale18.00 Holy Communion with Revd Robert Draycott14.00 Service of Reflection (Local Arrangement) Aylburton19.00 Maundy Meditation with Revd..
Circuit Webteam: Tue 19 Mar 12:20pm
Most of us will be familiar with some lines from Sebastian Temple's adaption of the Prayer of St Francis: "It is in pardoning that we are pardoned, in giving unto all that we receive, and in dying that we're born to eternal life" (STF 707). Even if we also remember that forgiveness often starts with God ("We love because he first loved us": 1 John 4.19), these lines...