Winter 2017 Pastoral Letter from the Superintendent
Circuit Webteam:
November 2017
Winter 2017 Pastoral Letter from the Superintendent
Dear Friends,
This Autumn has been one of those periods when tragic events seem continuously to have devastated groups of human beings, inflicting unimaginable cruelty and horror upon them, and invoking in us all sadness, dismay, and hopelessness. From the senseless shootings in Las Vegas and Sutherland Springs to the terror attack in New York; from the cholera outbreak in the Yemen to the suffering and oppression experienced there and elsewhere in the conflicts of the Middle East; from the nuclear tensions of North Korea to the unchallenged ethnic cleansing of the Rohingya in Myanmar; to the loss of life, homes and livelihood from hurricane, flood and earthquake; from the inability so often of the privileged and powerful to treat women or minorities with respect or care, to the acute personal tragedies known to many of us....
In the days of South African apartheid, I remember the campaigner's cry: "How long O Lord, how long?". It has been the cry of so many, so often, through the history of the Bible, and of humanity at large. God's response was not to abandon or ignore, but to come amongst us: "The people who walked in darkness have seen a great light", "the light of humankind" (Isaiah 9.2, John 1.4):
Here is my servant, whom I uphold, my chosen one, in whom I take delight! I have put my spirit on him; he will establish justice among the nations. He will not shout or raise his voice, or make himself heard in the street. He will not break a crushed reed or snuff out a smouldering wick; unfailingly he will establish justice. He will never falter or be crushed until he sets justice on earth (Isaiah 42.1-4a).
God's way is not violent or oppressive: with gentleness for the fragile and frail, yet with unfailing persistence and perseverance, God seeks justice for nations, and right ways of being and relating amongst us, that we might share and care for one another, so that we may "never walk in darkness but will have the light of life" (John 8.12).
In all our tasks and deliberations, in the incessant busyness of 'keeping the show on the road', sometimes perhaps we forget that ours is a glorious calling, collectively and individually, each to do our bit to be a light for those around us, a comfort and challenge for the world in which we live. We can never learn enough as to what this might mean, or how we might carry it out, or as to what it might require of us, and frequently God's forgiveness may be required. Yet as the days darken and we move into Advent, as we celebrate Christ's coming and our calling and covenant to be God's people for another year, we remember that Isaiah's words may refer not just to Christ, but to all God's people:
I the Lord have called you with righteous purpose and taken you by the hand; I have formed you, and destined you to be a light for peoples, a lamp for nations, to open eyes that are blind, to bring captives out of prison, out of the dungeon where they lie in darkness. I am the Lord; the Lord is my name; I shall not yield my glory to another god, nor my praise to any idol. The earlier prophecies have come to pass, and now I declare new things; before they unfold, I announce them to you. (Isaiah 42.6-9.)
May our suffering world know God's light, love and presence this Advent, Christmas, and New Year; and may each of us know, and be a part of, God's blessings for each and for all,
James
You may also be interested in
Circuit Webteam: Wed 12 Feb 3:07pm
Pastoral Letter from the SuperintendentDear Sisters and Brothers,You may have seen the posters in your church which tell people what the core purposes of the Methodist Church are.Our CallingThe calling of the Methodist Church is to respond to the gospel of God's love in Christ and to live out its discipleship in worship and mission.It does this through:WorshipThe Church...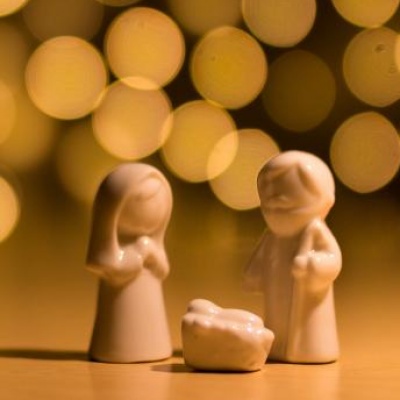 Circuit Webteam: Thu 19 Dec 11:20am
You are warmly invited to share in the Christmas Services being held in our chapels throughout GloucestershireYou can also download and print our Christmas ServicesChurchChristmas EveChristmas DayAbbeydale18.00 Carol Service with Revd Peter Clarkson10.00 All Age Worship with Revd Peter Clarkson 23.30 Holy Communion with Revd Peter..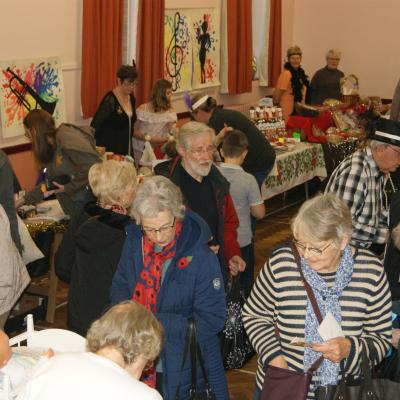 Circuit Webteam: Sat 09 Nov 9:00am
Despite near freezing temperatures and torrential rain, the local community turned out in their hundreds to help Lonsdale Road Methodist Church in Gloucester raise well over £1500 during their two hour annual Autumn Fayre.Wood-craft, cakes, baskets full of produce and gifts, mouthwatering bacon butties, books, toys and games, an auction of meat, and a host of competitions were just some...