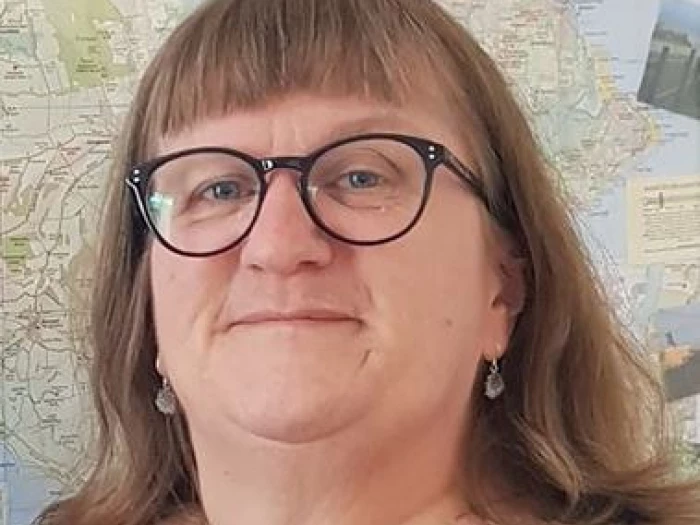 I moved to the Gloucestershire Circuit in September 2020 with pastoral responsibility for Cirencester Ashcroft, Fairford and South Cerney United Churches.
I am married to Nigel, a Civil Servant, and we both come from nearby Stratton St. Margaret in Swindon. We have two grown-up daughters who work as a Civil Engineer and for Tearfund respectively.
I have been a Methodist Local Preacher since I was 25 and have held many voluntary church roles over the years. I began training for ministry part time in 2012 and before and during training I worked as a childminder and as a teaching assistant with students with moderate learning difficulties at Swindon College. I was also a lay worker in an Anglican/Methodist LEP and voluntary College Chaplain, a Trustee of Swindon Youth for Christ and a Governor of the local infant school.
We have 3 indoor-living guinea pigs and we love times away in our caravan, visiting National Trust properties and spending time with friends and family. I also love to sing, sew, and read a good murder mystery.