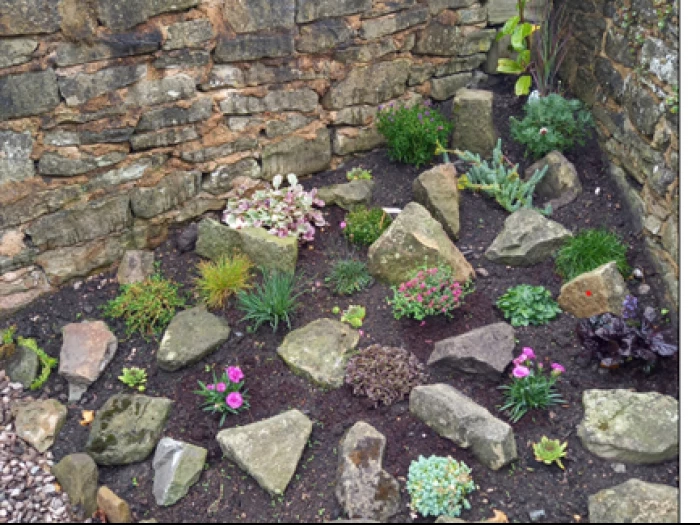 As part of the 160th Anniversary at Coalway Methodist Church, the congregation decided to transform an area of the grounds which had become a rubble heap. Underused as a place to be quiet or share conversation with friends, this was a corner of the church that had much potential, could bring colour and fragrance and attract the insects and birds.
Many hours were spent removing weeds and clearing stones. But what to do next? A rockery was suggested and large stones were collected from a member's garden. Soon plants were appearing and making their home in this reflective corner. A neighbour noticed the buzz of excitement as the teamwork progressed, and a bench surplus to requirements was handed over the wall.
A month on since the photograph was taken, the rockery has even more colour, it has become a source of conversation and interest, and it has been blessed at our Anniversary Service. We are constantly reminded of the goodness of God in creation and of the privilege of those quiet moments. If you are passing, please take a look and spend a moment there with God.