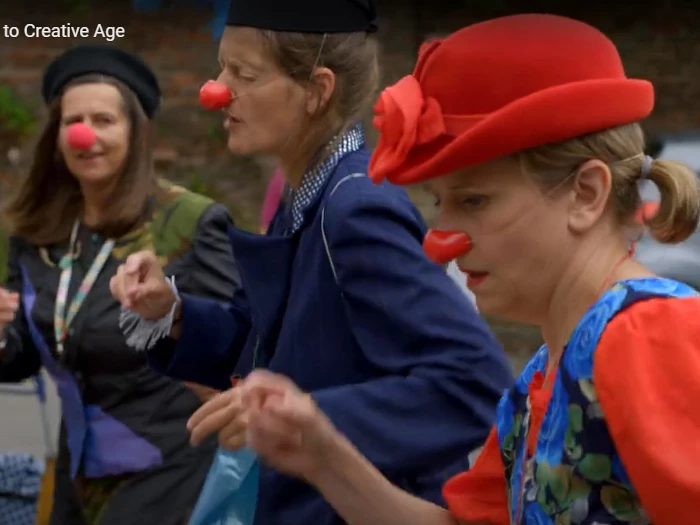 Creative Age is an Arts and Community based programme for people living with dementia, and their carers, mainly those who still live independently in Cheltenham. The aim is to help enrich people's lives, reduce isolation, build confidence and improve wellbeing.
The programme has three key partners; Open Arms Artists' Collective providing high quality arts experiences, NHS Managing Memory Together Trust with its expertise in dementia and Bethesda Methodist Church with its welcoming space, social support and volunteers.
People take part in creative group sessions led by experienced artists. Through seated movement, dance, music, collective story making, poetry, crafting and visual arts no two sessions are ever the same.
Creative Age is an inclusive programme, always keen to reach out and offer a lifeline to those in need, to encourage new people to come and get involved.
For more information on Creative Age visit www.openarmsartists.org.uk or contact Rachel Simpson at Bethesda Church on 01242 269803 or by email at rachel.simpson@bethesda-church.org.uk
You can watch the Creative Arts video on YouTube