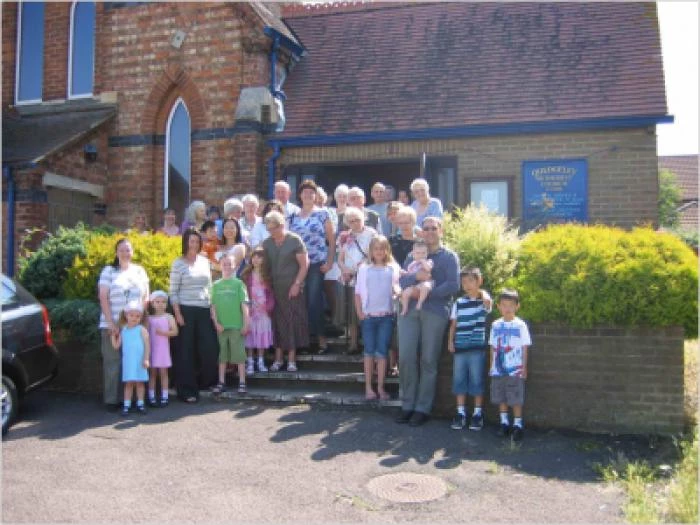 The Church in Quedgeley was established in 1885, as a rural chapel, but now seeks to serve and build community in the expanding urban setting of Quedgeley, Hardwicke and Kingsway. The church sits in Quedgeley between the Hardwicke boundary and the roundabout on the Bristol Road connecting to the Kingsway estate.
The congregation looks to deal with change without losing its Christian tradition and we offer a traditional Methodist weekly service. We hope and pray that we are open to new members to help us develop and grow in the Christian faith.
We also host the Church of Pentecost which is independent of the Methodist church. The building is easily accessible and our sound system has a loop facility. There is some parking on the forecourt with a designated space for anyone needing level access. Our members come from far and wide as well as local and we are always glad to welcome visitors whether on holiday or visiting friends and if you have moved into the area, we're a good base to start laying your new foundations. Local organisations make good use of our premises on a weekly basis as well as regular activities run by our own members.
We have various Worship Resources available for use, please contact the church for more information.